Have you jumped aboard the Orlando meal delivery service trend? We're bringing new flavors and new cultures to Central Florida–one meal at a time.
As humans, nutrition is vital to our mental and physical development; but as working professionals, nutrition is often an afterthought due to time and convenience. That's why we offer an Orlando meal delivery service that delivers a clean, delicious alternative to cooking and preparing food. We understand that time is of the essence, which is why we're all about saving you time. 
About Us: From the Fire Department to the Food Department
As a retired firefighter and paramedic, Robert found a fire in himself that was hungry for a new adventure. With the help of his wife and right-hand, https://firedeptmeals.com/wp-content/uploads/2022/01/DSC_4357-copy-1.jpg, the two food entrepreneurs opened the Chicago Food Department Co. to better serve their community with clean meal alternatives. After a wildly successful run, they decided to move their family to the foodie-filled town of Orlando, where they rebranded and became Fire Dept. Meals.
Both Robert and https://firedeptmeals.com/wp-content/uploads/2022/01/DSC_4357-copy-1.jpg grew up cooking with their mothers and grandmothers. https://firedeptmeals.com/wp-content/uploads/2022/01/DSC_4357-copy-1.jpg, who lived in Iraq, brings a unique Middle Eastern flavor to the table. Robert's strong suit is his knack for reverse-engineering recipes. They've crafted each recipe based on their life experiences and travel. As an Orlando meal prep delivery service, their goal is to provide your taste buds with cultural influences and exceptional flavors.
Meals Crafted with Scratch-Made Ingredients Deliver to Your Door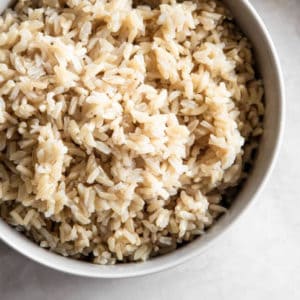 Our meal delivery service only utilizes the freshest and cleanest ingredients to prepare your meals. We source all meats from a local farm, including free-range chicken, and all bread from a local company. Each sauce included is scratch-made to perfectly complement their respective dishes. 
Our dishes include no preservatives and are never frozen, so you can feel good about what you're putting into your body.
We've diligently perfected each recipe to provide our customers with consistent, quality meals. We update our menu weekly for you to choose exactly what you're interested in. If you have an allergy or dislike, we are happy to personalize your meal to your desire.
Our mission is to provide the community with a meal delivery service that has character and creativity. We believe our flavors are second-to-none. 
What People Are Saying About Our Home Delivery Meals
Home delivery meals are making a name for themselves. Here's what customers are saying about ours.
First came meal delivery kits, but now we're going one step further to bring even more convenience and flavors to Central Florida. And there are no home delivery meals quite like ours. With our exotic flavors and farm-to-table philosophy, the delicious recipes we deliver have become a hot topic of conversation. This is because we offer quality, whether it's our ingredients or our customer service. 
High-Quality Ingredients
We aren't lying when we say that we source only the highest quality local ingredients for our home delivery meals. As food entrepreneurs, we like to experiment with different flavor combinations to bring the community a food experience they can't get anywhere else. 
The meats we use come from local farms and a lot of our ingredients are influenced by extraordinary flavors we've had throughout our travels. Even the pickiest of eaters are able to find something they like on our weekly menu! 
High-Quality Customer Service
This isn't just our job–it's our passion, hobby, and calling. And it's important to us that our service reflects that. Over the years, we've done diligent research and gone through trial and error to perfect recipes that our customers can feel good about. 
We do our very best to maintain a reachable presence and accommodate specific nutritional needs. From your initial order to your doorstep, we sincerely hope you enjoy the journey every step of the way!
High-Quality Experience
Our goal is to provide customers with a home-cooked meal that takes them to their happy place. We want to improve the lives of those who don't have the time or energy to make meals with nutritional value. When you order from us, you aren't just ordering home delivery meals that taste good. You're getting an experience filled with hand-crafted recipes and sauces that are delivered right to your door. 
Now It's Easier Than Ever To Have Healthy Meals Delivered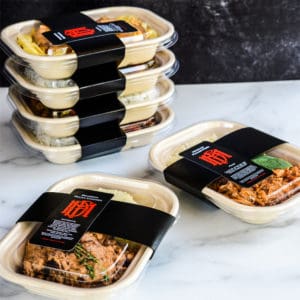 Now that you know who we are and our quality service, it's time to order. If you enjoy eating healthy, working out or even are a professional personal trainer, you know that life is easier and better when you're getting healthy meals delivered right to your door. Here's how we can do just that. 
Are you someone who doesn't love cooking and hates leftovers even more? Eating healthy can be expensive and also not as satisfying as it seems on TV, making the transition that much more difficult. The meal delivery kits are a step in the right direction, but you still have to cook them on the days you're exhausted and ready to relax. The struggle is real and we figured there had to be another solution to this dilemma. We decided to provide healthy meals delivered to you; here's how they work. 
CHOOSE YOUR MEALS
We've made getting healthy meals delivered a seamless, delicious process. Each week, we update our weekly menu that consists of authentic, hand-crafted recipes for lifestyles of all types. All of our recipes have been influenced by our international travels to provide a one-of-a-kind experience.
Our Firehouse Meals are filled with decadent ingredients for the most adventurous eaters. If you're a more mindful eater, our Firefighter's Fitness Meals are sure to bring bold flavors and nutrition to your palate. We also have a variety of unique recipes each week for our Firefighter's Gone Vegan customers. Toward the bottom of our menu, you can find additional sides and locally-sourced bread to add to your cart of deliciousness.  
If you have any food allergies or accommodations, you are more than welcome to include that information in the text box during checkout or give us a call. We do our very best to ensure all meals are whole-heartedly satisfying and we'll do what it takes to get you there.
Fill Up Your Cart 
Your cart must contain a minimum of $65 worth of meals to receive free delivery within 15 miles of Orlando. You'll have seven days, from Thursday to Wednesday, to place your order for it to be delivered the following Monday. Once you submit your order and fill out the necessary information, you can sit back and relax until your meals are delivered right to your door (or workplace!).
Maintaining a healthy lifestyle is now easier than ever because getting delicious, healthy meals delivered is all it takes to enjoy the process.
If you have any questions about our services, feel free to contact us today. Let's extinguish that