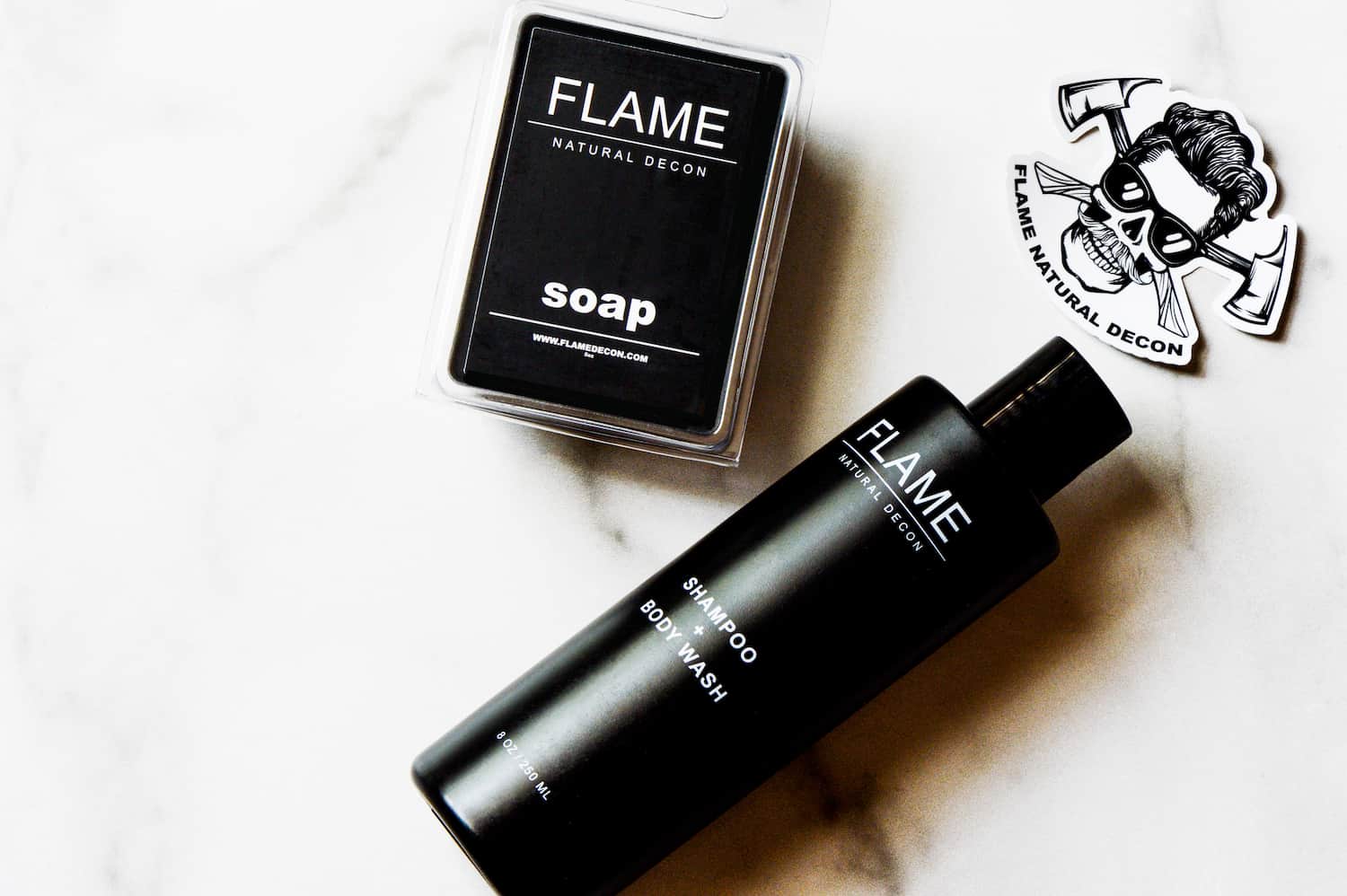 We are not a skin care kind of people, but let us tell you why we will stand behind this one:
Made with all natural ingredients
Owned and operated by a Veteran and Firefighter family
AND it's made in the USA!
FLAME DECON products were created for firefighters to get them truly clean and remove that smoky stench leaving them with that amazing mint scent. All of sudden their families and friends started using the product, now it's that magical product that everyone is bragging about!
Choices
Flame Decon Skin Care – Soap Bar - $7.99
The proprietary blend of activated charcoal is the base of this product and it developed to remove all sizes of toxins. FLAME Soap also moisturizes with Coconut Oil, Palm Oil, Safflower Oil, Oat Protein, and natural Glycerin
Flame Decon Skin Care – Shampoo + Body Wash - $16.99
The proprietary blend of activated charcoal is the base of this product and it developed to remove all sizes of toxins. FLAME Shampoo + Body Wash also moisturizes with aloe vera, coconut oil, and shea butter
Flame Decon Skin Care – Combo Clean - $21.99