Gluten-Free Meal Delivery
Many today are looking for healthy meal delivery options that fit their dietary needs and lifestyle. Fire Dept. Meals understands this and provides gluten-free options that are both convenient and delicious.
Why Choose Gluten-Free?
Living gluten-free isn't just a lifestyle choice for many of us; it's necessary. Whether you're tackling celiac disease, gluten intolerance, or you're just committed to a gluten-free diet for your well-being, finding delicious meals that meet your needs can be a real challenge. That's where we come in!
Gluten-Free Meal Prep Delivery: The Game Changer
We know how tough it can be to find gluten-free meals that are both tasty and safe. That's why our gluten-free meal delivery service is a game-changer. We're not just talking about gluten-free options; we're talking about a full range of gluten-free meals delivered right to your doorstep.
Our Promise: Safety and Flavor in Every Bite
At Fire Dept. Meals, we're all about delivering the best gluten-free meal that doesn't skimp on flavor. Our gluten-free meal delivery service ensures that every dish is free from gluten-containing foods and prepared in a safe environment to prevent cross-contamination.
Certified Gluten-Free Goodness
Our gluten-free meal delivery is more than just a label. We're committed to providing certified gluten-free meals that are crafted with care. Whether you have celiac disease, non-celiac gluten sensitivity, or just avoiding gluten for a healthier lifestyle, our meals are designed to cater to your needs without compromising on taste.
Why Use Our Gluten-Free Meal Delivery Services
The Convenience of Gluten-Free Meals Delivered
Imagine not having to scrutinize every label at the grocery store or worry about whether the gluten-free dishes at a restaurant are genuinely safe. Our gluten-free meal delivery service takes the guesswork out of mealtime.
A Variety of Gluten-Free Meal Plans
We offer a range of gluten-free meals that are as diverse as delicious. From hearty breakfasts to satisfying dinners, our gluten-free meals are designed to delight. And for those with a busy lifestyle, our prepared meals are a perfect fit.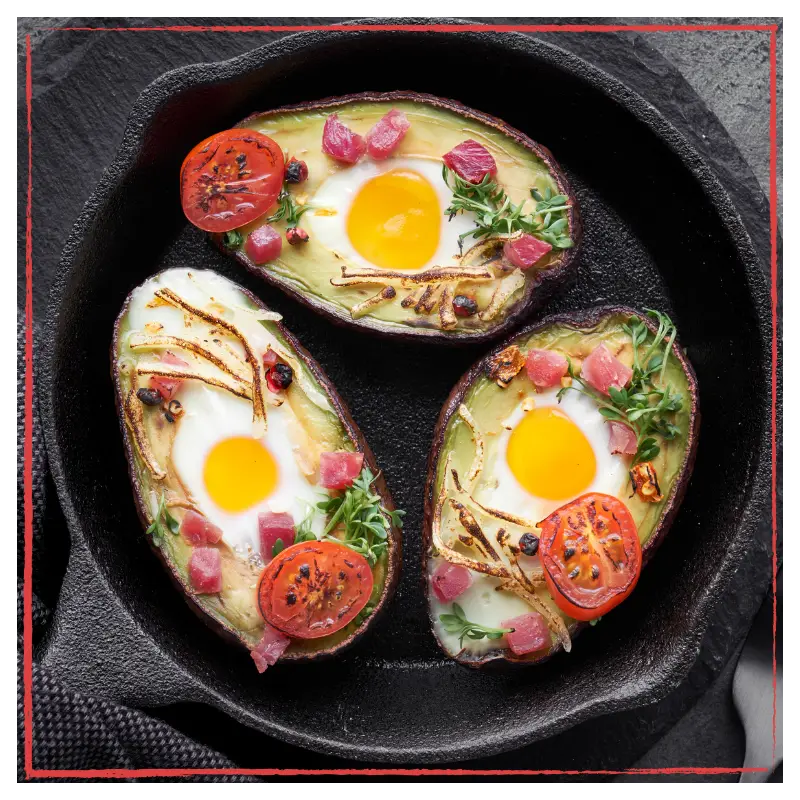 The Benefits of Our Gluten-Free Meals
When you choose our gluten-free meals, you're not just getting a meal but peace of mind. You're also supporting a firefighter-owned and operated business that values health, nutrition, and community.
Delicious Meals, No Gluten in Sight
Our meal delivery service is dedicated to creating meals that are safe for those with gluten intolerance and incredibly delicious. Say goodbye to bland, boring meals and hello to flavors that ignite your taste buds.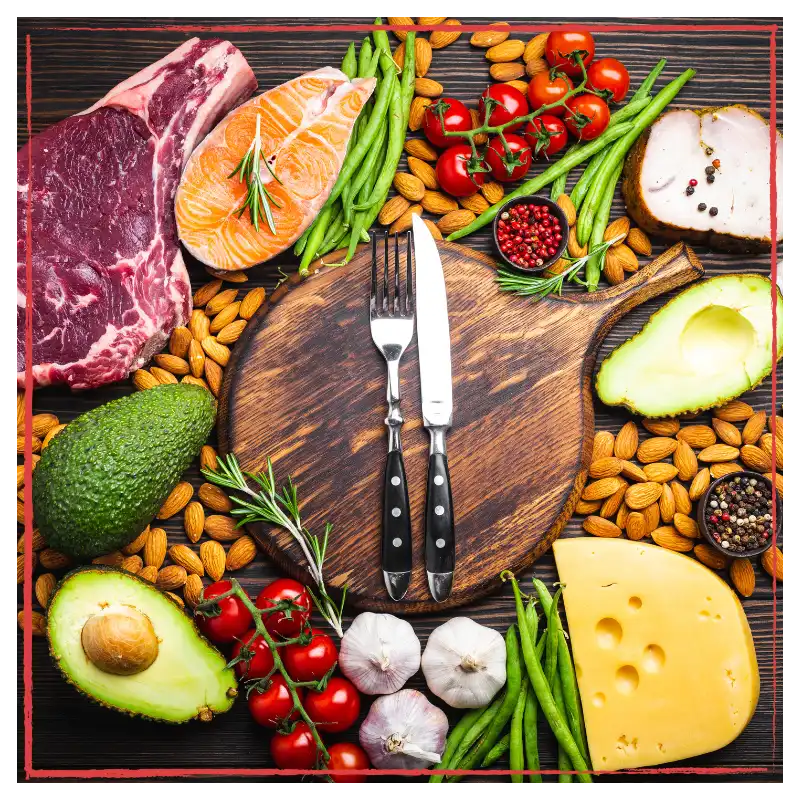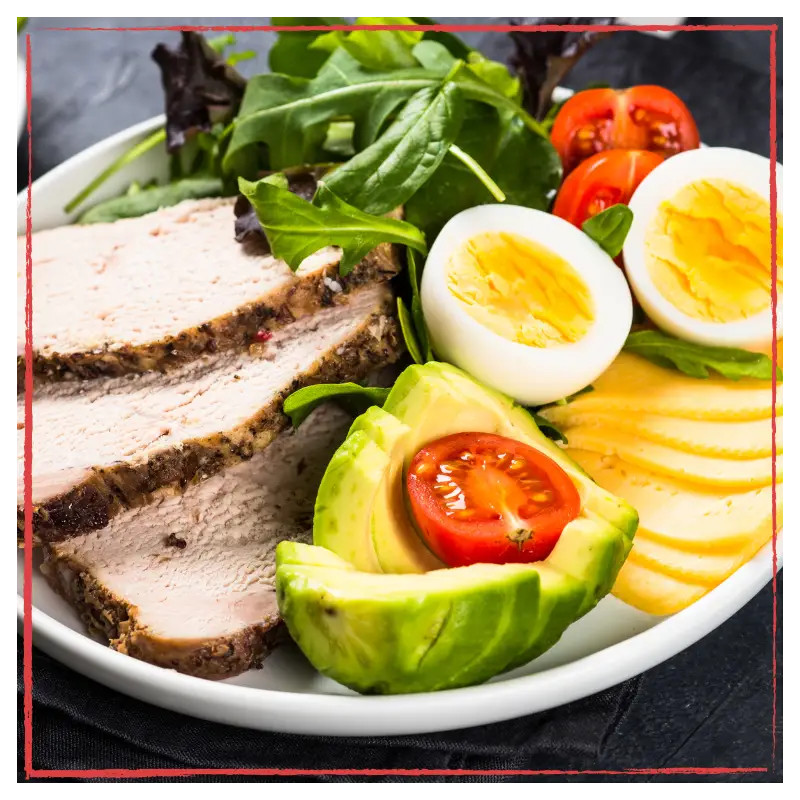 Join the Fire Dept. Meals Family
We're not just a meal delivery service; we're a family. And we're inviting you to join us on a journey to better health and hassle-free dining. With our gluten-free meal prep delivery, you can enjoy gluten-free foods that are as nutritious as they are delectable.
Ready to Enjoy Gluten-Free Meals Delivered?
Don't wait any longer. Dive into our gluten-free meal delivery menu and discover the best gluten-free meal plans designed with your health and taste buds in mind. It's time to enjoy gluten-free meals that are crafted with love and delivered with care.
Order your gluten-free meals now and taste the difference with Fire Dept. Meals. Trust us; your body and your palate will thank you!
Frequently Asked Questions
Are these wholly prepared meals or meal kits that require me to cook?
All our healthy meals are fully prepared. The only thing you need to do is heat, eat, and enjoy!
Is it healthier to eat gluten-free foods compared to foods containing gluten?
Eating gluten-free can benefit those with a sensitivity or intolerance to gluten, as it allows them to avoid any complications from consuming the protein. However, no scientific evidence suggests that gluten-free eating is necessarily healthier than foods containing gluten.
How much time is needed for my gluten-free meals to arrive?
Our weekly menu changes every Thursday morning and is live until the following Wednesday.
Every Thursday, we review the week's orders, visit our local market for ingredients, and prepare your meals.
The meals are prepared from Saturday thru Monday and shipped to your door FRESH every Tuesday.
In what manner are my meals packed?
At Fire Dept. Meals, all meal delivery orders are packed with care and arrive within three days after ordering. All meals are prepared in sealed packages designed to keep your food fresh and delicious until you're ready to eat. We also use recyclable materials whenever possible to ensure a sustainable delivery process.
Do I need to have a subscription to place an order?
No, you are not required to have a subscription to place an order with Fire Dept. Meals. You can always choose a one-time delivery if that is more convenient for you.
Do You Deliver Nationwide?
No. We only deliver as far west as Arizona, Utah, Idaho, & Montana.
We do not ship to California, Arizona, Oregon, Washington, Hawaii, and Alaska.
What's the definition of being gluten-free? Is it some kind of exclusive group?
Being gluten-free means avoiding foods that contain the protein gluten. This can include food items such as bread, pasta, and some processed foods. It does not mean you are part of an exclusive group – anyone can choose to go gluten-free if they choose!
Who is the perfect candidate for a gluten-free diet?
People with a sensitivity or intolerance to gluten are the best candidates for a gluten-free diet. For these individuals, avoiding gluten-containing foods can help them avoid uncomfortable side effects or other health complications associated with gluten consumption. However, even people without an intolerance may choose to follow a gluten-free lifestyle – it is ultimately up to each individual and their dietary needs
I'm just starting out on a gluten-free journey; would these meals assist me?
Yes! Fire Dept. Meals is the perfect solution for those just starting on a gluten-free journey. Our meal plans are specifically tailored to meet your dietary needs and provide delicious, prepared meals that are both healthy and nutritious. Plus, our meal delivery service is easy and convenient – so you can focus on enjoying your meals without any hassle or worry.
Can someone with celiac disease safely Order Your Gluten-Free Meals?
Yes, Fire Dept. Meals is an excellent option for those suffering from celiac disease or any other serious gluten-related condition. Our meals are prepared with top-quality ingredients and are 100% free of any hidden sources of gluten – so you can rest assured that your food is safe.