Best Keto Meal Delivery
Keto meal delivery services have gained popularity recently as more people adopt the ketogenic diet. These services offer the convenience of having pre-made, high-fat, moderate-protein, low-carb meals delivered right to your doorstep.
Why Keto? Why Now?
The Keto Lifestyle
Hey there, folks! We're the team from Fire Dept. Meals, and we're here to talk about something that's been setting the world on fire – the keto diet. But not just any keto diet, we're talking about a keto meal delivery service that's as easy as pie (low-carb pie, of course). If you've been looking to join the keto movement, you're in the right place.
The Best Keto Meal Delivery Service Around
We get it. You want to eat keto meals, but who's got the time to count macros and net carbs? That's where we come in with our keto meal delivery. We're talking about the best keto meal delivery service that's got your back. Our keto delivery meals are not just about losing weight; they're about gaining a whole new lifestyle.
Our Keto Meal Plan Delivery
Fresh, Flavorful, and Firefighter-Approved
Our keto meal plan delivery is the real deal. We've got pre made keto meals that are so good, you'll wonder if they're actually keto. But trust us, they are. We're talking low carb meals with healthy fats that'll make you feel like you're cheating on your diet. But guess what? You're not!
Keto Meal Delivery Near Me? Absolutely!
Wondering about "keto meal delivery near me"? Whether you're in Oviedo, FL, or anywhere across the nation, we've got you covered with keto meals delivery near me options. Our keto meal delivery service is all about bringing the best keto meal right to your doorstep.
Top-Rated Keto Meal Delivery Services
What's On The Menu?
Keto-Friendly Meals That Are Out of This World
Our keto meal plan is packed with keto-friendly meals that'll keep you on track. From tasty keto recipes to keto dinners that'll have you coming back for more, our keto meal prep is all about variety and flavor. And the best part? Our keto meal delivery plan is designed to fit into your busy life.
Nutritious Meals, No Compromise
We're not like other meal delivery services. Our keto prepared meals are made with organic ingredients, and we're talking about healthy high-fat meats that are as nutritious as they are delicious. Our meal plans are about healthy eating and supercharged fat burning efficiency.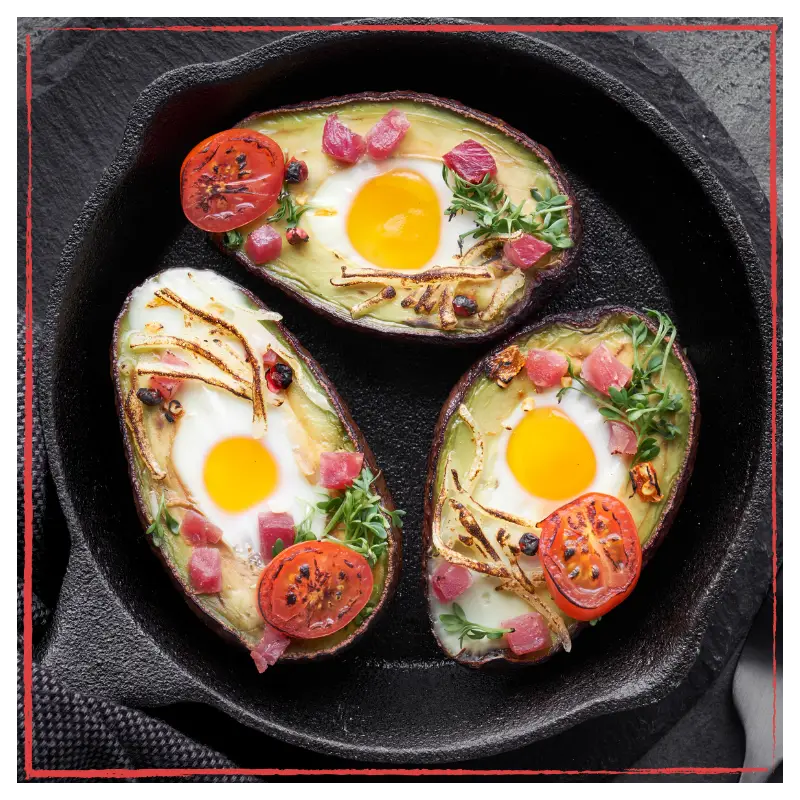 Join the Keto Revolution
It's More Than Just Food; It's a Movement
Keto is more than just a low carb diet; it's a healthy lifestyle. And with our keto meal delivery services, it's never been easier to hop on board. We're not just delivering meals; we're delivering a change in the way you think about food.
Why Choose Fire Dept. Meals?
Because with us, you're family. We believe in providing flavorful meals that support a healthy lifestyle. Our fully prepared meals are a testament to our commitment to your health and happiness. And we're not just about the keto diet plan; we're about supporting your keto nutrition goals every step of the way.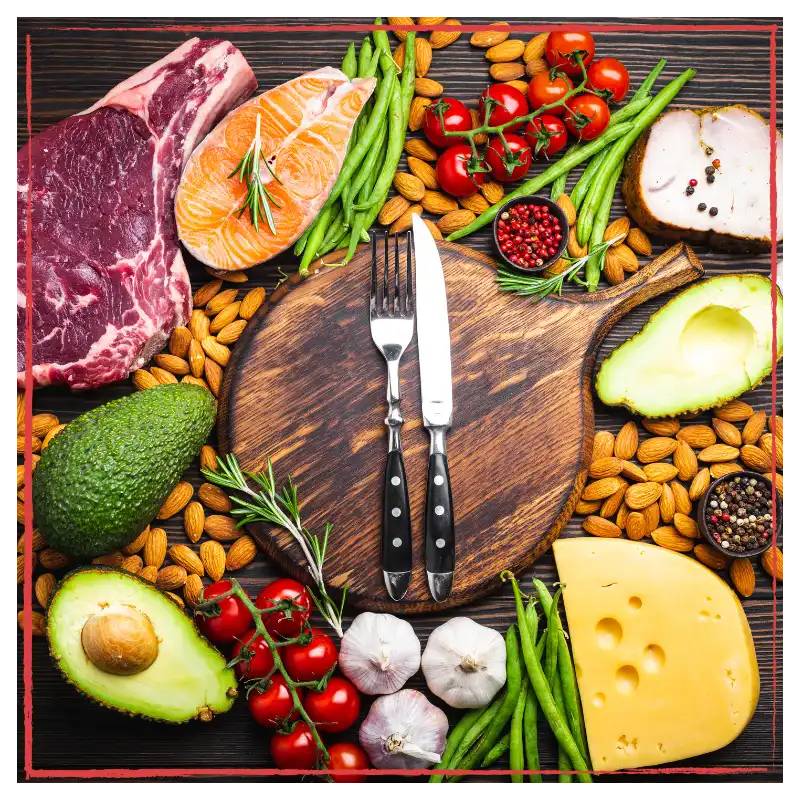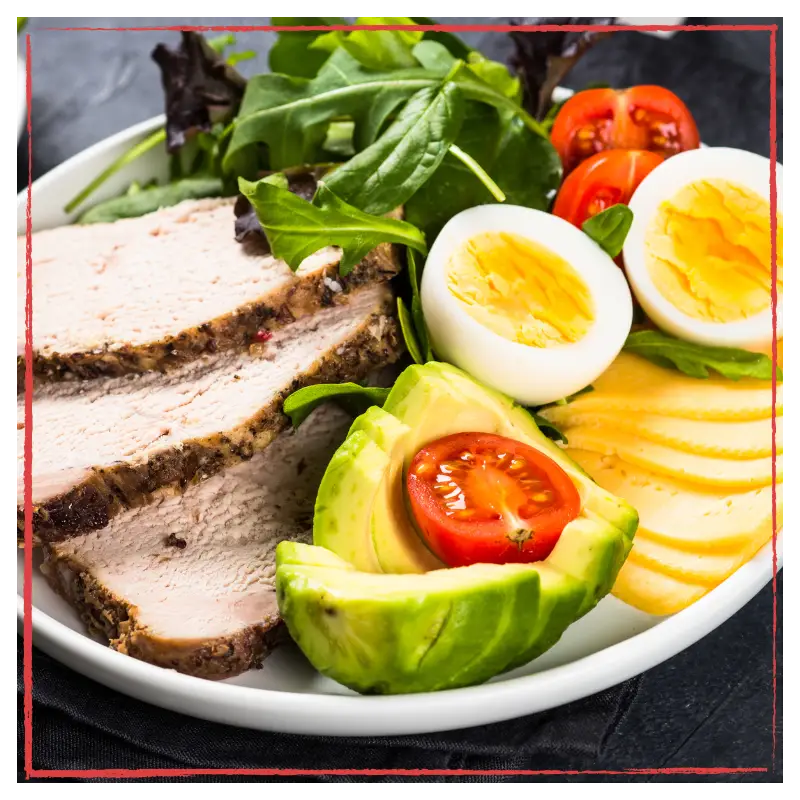 Ready to Eat Keto Meals?
Don't Wait, Your Keto Journey Starts Now!
So, are you ready to eat keto meals that'll change the way you think about dieting? Then don't wait! Head over to Fire Dept. Meal's delivery menu page and order now. Trust us; your taste buds (and your waistline) will thank you.
The Fire Dept. Meals Promise
We promise to deliver keto meal prep delivery that's all about the keto lifestyle, without skimping on taste or nutrition. Our ketogenic diets are designed to keep you satisfied and energized. And with our meal delivery, you're not just getting food; you're getting a ticket to a healthier, happier you.
So, what are you waiting for? It's time to give your body what it deserves. It's time for keto meal delivery from Fire Dept. Meals. Order now and taste the difference for yourself!
Frequently Asked Questions
What's the Net Carbs Amount for Each Meal?
The net carb amount for each meal will vary depending on the specific meal. We will provide the net carb count for each meal on the nutrition label.
Can I Choose My Meals?
Yes, our keto meal delivery service allows you to choose your meals from a selection of options that change each week.
When Do My Meals Arrive?
The current menu ends each week on Wednesday at midnight (EST). On Thursday morning, we go to the local markets to buy the needed ingredients. On Saturday, Sunday, & Monday, we prepare each meal FRESH and ship it to you (or deliver) on Tuesday.
Do You Deliver Nationwide?
No. We only deliver as far west as Arizona, Utah, Idaho, & Montana.
We do not ship to California, Arizona, Oregon, Washington, Hawaii, and Alaska.
How Do You Compare to Other Keto Meal Services?
There is no comparison. Seriously.
Nearly all keto meal delivery services pre-make their meals and then freeze them for weeks (or months) until their sold. Or, they use a co-packing company to cook and prepare their meals. Many times we hear that these meals lack flavor and taste bland.
We make our meals on demand and cook them in-house in our kitchen/restaurant in Oviedo, FL, and then ship them to you directly. Everything is taste-tested to ensure our meals are flavorful.