Best Paleo Meal Delivery
Are you tired of trying to follow a strict paleo diet while juggling a busy schedule? Look no further, Fire Dept. Meals' Paleo meal delivery service is here to help!
Why Choose Paleo Meal Delivery?
Hey there, friends! We're the crew at Fire Dept. Meals, and we're here to douse your hunger flames with our top-notch paleo meal delivery service. If you're all about that paleo life or just looking to dive into a diet that's as tasty as it is healthy, we've got your back!
Paleo isn't just a diet; it's a return to the roots, where every bite is packed with foods that our ancestors thrived on. We're talking about lean meats, organic produce, and all that good, unprocessed stuff. And guess what? No need to hunt or gather because we deliver these paleo meals straight to your doorstep.
Fresh, Flavorful, and Firefighter-Approved
Our meal delivery service is not just about eating well; it's about enjoying meals that make you feel like a champ. With paleo meal plans that are as delicious as they are nutritious, you'll be chowing down on paleo dishes free from refined sugars and processed foods. And the best part? These meals arrive fresh, not frozen. That's right, we're serving up paleo foods delivered with the same love and care as if you made them at home.
Top Rated Paleo Meal Delivery Service
No More Caveman Cooking
Let's face it, not everyone has the time to whip up paleo-friendly meals every day. That's where our premade paleo meal delivery steps in. Imagine not worrying about meal planning or what to cook for dinner. Our meal delivery paleo service means you get more time to do what you love while we handle the paleo meal prep.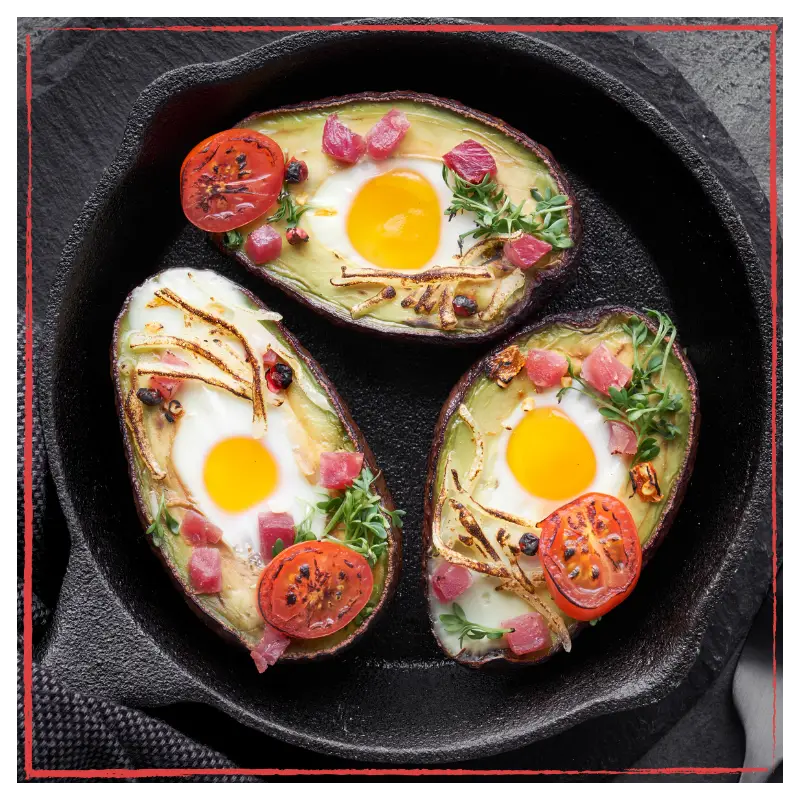 Eat Like a Hunter, Not a Gatherer
Our paleo meal service delivery is about giving you the fuel you need without any of the stuff you don't need. We're talking whole foods without any processed or refined ingredients. And for those who are all about that low-carb diet, you're in luck because paleo and low-carb go together like fire trucks and sirens.
Ready to Go Paleo?
Now, if you're sitting there thinking, "This all sounds great, but I need my meals to fit my dietary preferences," don't sweat it! Our paleo-friendly recipes are customizable per serving, so you get exactly what you need: paleo on the go.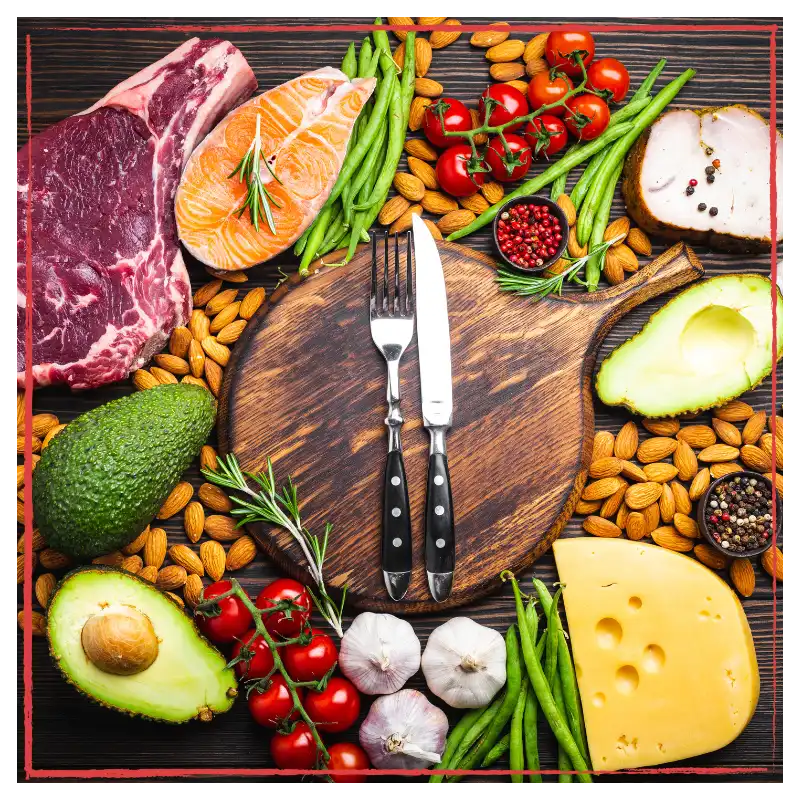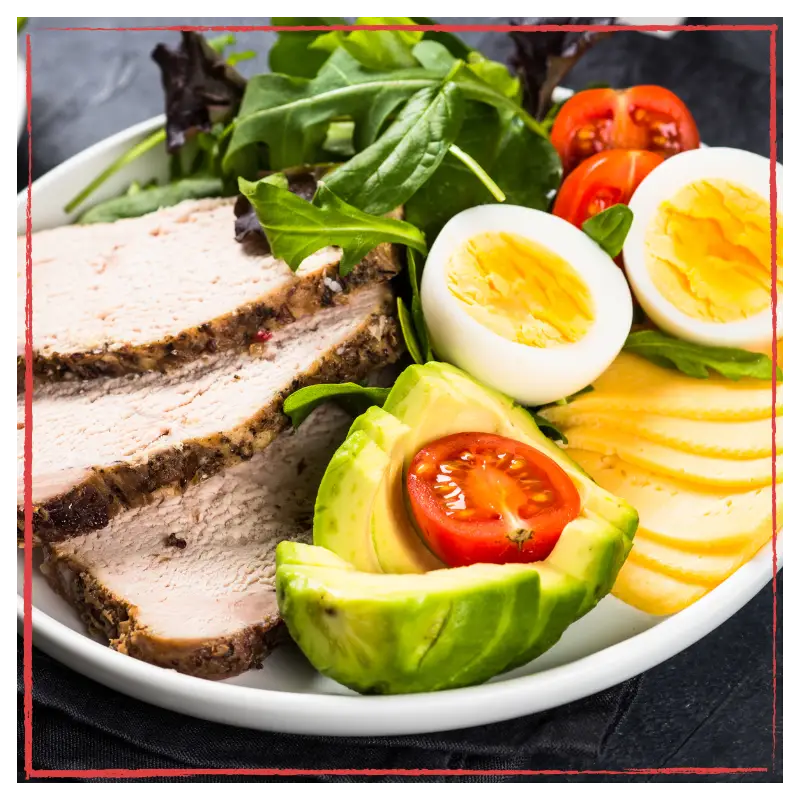 Join the Paleo Tribe
Ready to join the ranks of happy, healthy, paleo-powered people? Check out our meal delivery menu and order now! Trust us with paleo meal plans from Fire Dept. Meals, you're not just choosing a meal delivery service, you're choosing a lifestyle that's all about the good stuff. So, why wait? Get those paleo diet meals on your table, and let's eat like the legends we are!
Remember, when you choose Fire Dept. Meals, you're not just getting a meal kit, you're getting a promise of quality, freshness, and a whole lot of yum. So, click on over to our paleo meal delivery menu and let's get this paleo party started! 🚒🥩🍠
Frequently Asked Questions
How Does A Paleo Diet Differ From Keto Diet?
While both the paleo and keto diets focus on limiting carbohydrates, they differ in their approach. The paleo diet allows for a moderate intake of carbohydrates from whole fruits and vegetables, while the keto diet aims to keep carbohydrate intake extremely low. Additionally, the paleo diet focuses on eating whole foods and avoiding processed foods, while the keto diet often includes high-fat processed foods like bacon and cheese.
Can I Still Get Enough Nutrients On A Paleo Diet?
Yes! While the paleo diet excludes certain food groups, it can still provide all the necessary nutrients for a healthy diet. By focusing on whole, unprocessed foods and incorporating a variety of vegetables, fruits, and proteins into your meals, you can get an array of essential vitamins and minerals.
Are Paleo Meals Suitable For Those With Dietary Restrictions?
Absolutely! Our paleo meals can be modified to be gluten, dairy, and soy-free, making them an excellent option for those with these common dietary restrictions. We also offer vegetarian and pescatarian options for those with specific dietary preferences. Our meals are always made with the highest quality ingredients to accommodate various dietary needs.
Are Your Paleo Meals Pre-Made or Fresh?
All our Paleo meals are fully prepared the week after you order. We never freeze and store meals for weeks or months on end.
Can I Choose My Meals?
Yes! We offer a variety of paleo meals for you to choose from. Our menu changes weekly to give you a new variety to choose from.
When Do My Meals Arrive?
All meals ship out on the Monday or Tuesday after you order them. They spend approximately 3 days in transit in insulated packaging kept cold with dry ice.
Do You Deliver Nationwide?
No. We only deliver as far west as Arizona, Utah, Idaho, & Montana.
We do not ship to California, Arizona, Oregon, Washington, Hawaii, and Alaska.
How Does Fire Dept. Meals Compare to Other Paleo Meal Delivery Services?
There is no comparison. Seriously.
Nearly all paleo meal delivery services pre-make their meals and then freeze them for weeks (or months) until their sold. Or, they use a co-packing company to cook and prepare their meals. Many times we hear that these meals lack flavor and taste bland.
We make our meals on demand and cook them in-house in our kitchen/restaurant in Oviedo, FL, and then ship them to you directly. Everything is taste-tested to ensure our meals are flavorful.